What Our
Clients & Partners

Say...
Very Happy with the whole process. David Austin kept me informed and communicated with me through the whole process. Even with the closing happening during the COVID-19 Stay at Home, it went smoothly. I would definitely use David and Pine Creek Financial Group.

-John Schutt
David and Neil did a amazing job with my clients and was so great keeping me informed and helping me through the process.

-Starla Dillingham
David and Neil are absolute Rock Stars and was right by me through the entire process.

-Morgan Dillingham
These people are wonderful. They all work together as a team to get you into a home as quickly as possible. I had some extreme circumstances in my case and over 20 lenders told me I didn't meet their requirements and refused to work with me. This group treated me like family from the start. I have extreme anxiety from PTSD and they understood that and did their very best to make it as stress free as possible for me. If they can get me in the home of my dreams, they can do the same for you. I will be recommending them to everyone I know. Their realtors are amazing and one of a kind also.

-Amy Hicks
Neil Erickson takes excellent care of our clients. He is especially good with educating our clients about different types of loans and every aspect of the loan process. Neil is very knowledgeable about new and different ways to finance so our clients get the best deal possible. Neil is in constant communication with our clients through the loan process and is available when we or our clients have questions. We will continue to send our clients to Neil Erickson!

-Lorraine Willis
I had the pleasure of working with Elaina Cox, she was so amazing! She helped me with getting a first time home loan and made sure I got a great interest rate! She kept me well informed every step of the way and answered all of my MANY questions. Thanks to her awesome attention to detail we were able to get a loan and close out at 22 days!

-Tera Hamer
Neil, Mike, Tomi and the team are all exceptional at what they do. They work hard to take care of all their clients and go above and beyond on tough cases not giving up. A very committed and professional team. Highly recommend them.

-Heather Fix
I had several problems with my credit, I was guided all the way to get my credit score where it needed to be. Mike made the whole process smooth. He went out of his way several times to reassure me that getting the loan a sure thing. His guidance made getting the loan possible. Because of Mike and the whole team behind him, I am now in a perfect home of my OWN. I am very grateful that I went through Pine Creek. I highly recommend them.

-Michelle C
We know Mike Watson for more than 10 years and he is the one that helped us get our first house and since then we've been calling him with every question we have . He always has an answer and he will not stop until the job is done. Great personality too. Thanks Mike for everything you've done for us and if we need anything we will call you again.

-Klementina T
Chris and Tomi are the best! We partner with them as one of their preferred lenders. The level of professionalism, quality of loans and overall knowledge for their clients separates them from their competition. We enjoy and value our partnership with them very much.

-April Maines
Submit Your Review!
We'd love to hear from you! Use this form to send over details about your experience with our mortgage team.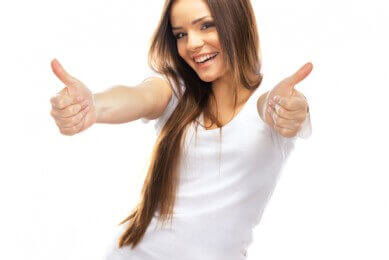 Get Your FREE Pre-Approval Letter Now!